In this week's JConcepts Race Team Update our drivers check in to report on their progress building new and old school vehicle kits. They also update us on work they have performed on backyard and local tracks, plus some places they have been practicing to keep their skills fresh.
Team driver Eric Bresnahan drops in to report that he has added some fresh JConcepts goodies to his crawling rig. He said that he installed the JConcepts Rubber Bump Stops to his shock package and finished the install of with some RM2 Red O-Ring Grease.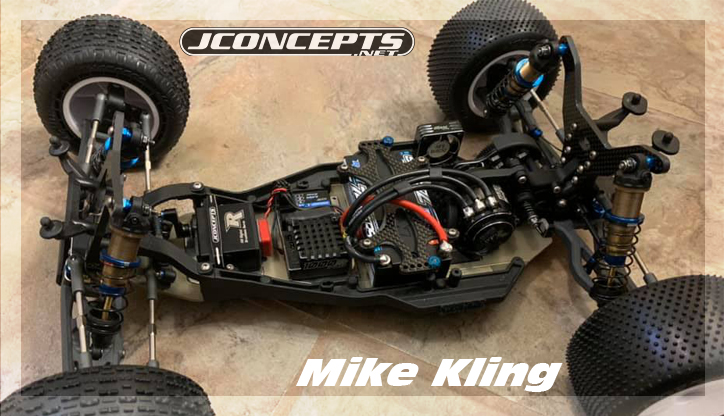 JC driver Mike Kling reported that he has his JConcepts equipped T6.1 ready for some rug racing. He has installed the Servo Mount Bracket in the black color option along with mounting up some JConcepts Swaggers and Pin Downs tires on white Mono wheels.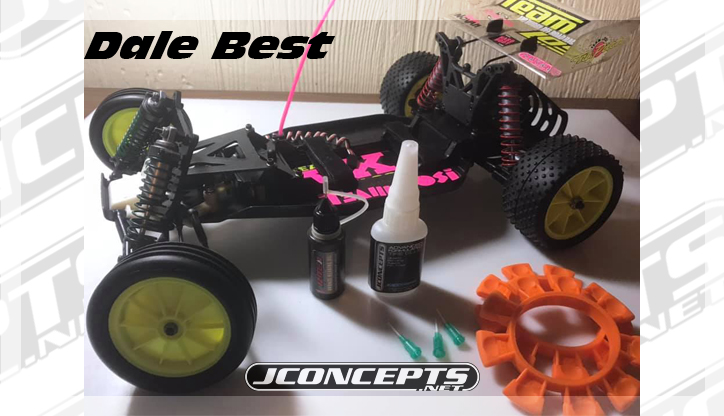 JConcepts driver Dale Best recently wrapped up a restoration project on his Losi XX buggy! He mentioned that he used the JConcepts Satellite Tire Rubber Bands in the orange color option in conjunction with the Medium Advanced Formulated Tire Glue and Medium Bore RM2 Glue Tips. And he also used some RM2 Bronze Bearing Oil And General-Purpose Medium Lubricant too. Looks great Dale!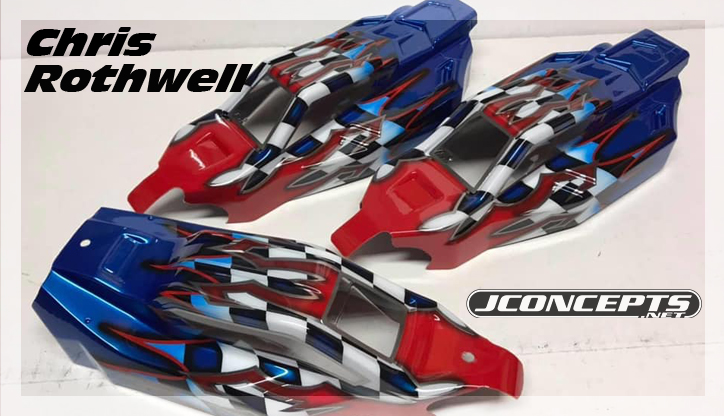 Fellow driver Chris Rothwell reports that he got some fresh JConcepts lids painted and ready to rip. He will be using the JConcepts F2 bodies for his Team Associated B6.2D and a OEM kit body for a B5 ride.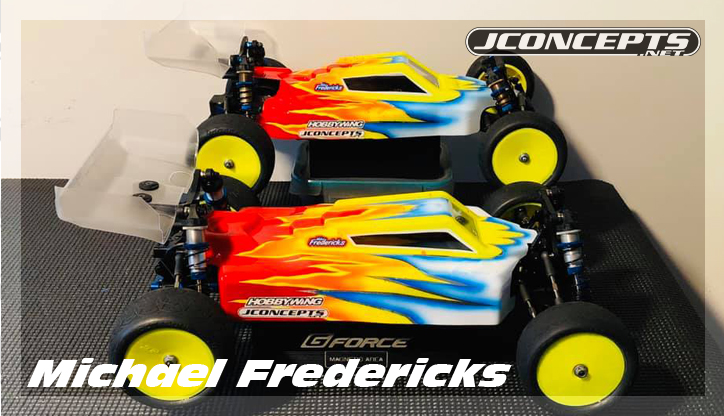 Team mate Michael Fredericks also recently prepped some new JConcepts bodies for his race cars. His new F2 shells are ready for his Team Associated vehicles and he will use them with the JConcepts Aero S-Type rear wings. Both vehicles will also be using Octagons in the Green compound.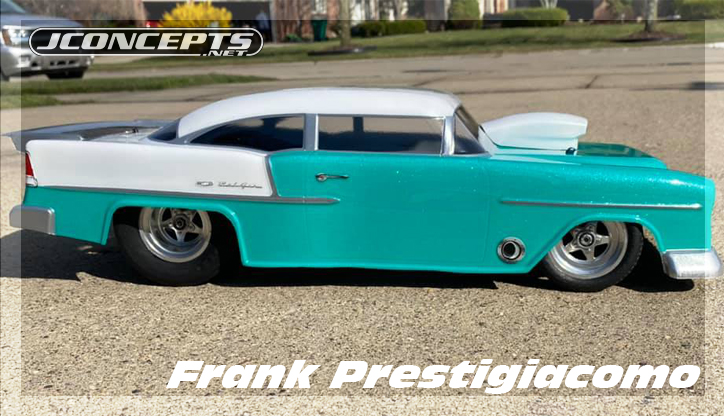 JConcepts driver Frank Prestigiacomo drops in to show off his latest creation. He has his 1955 Chevy Bel Air Drag Eliminator clear body finished off in time period appropriate colors along with some JConcepts Hotties tires and custom chromed Startec wheels. Looks sharp Frank!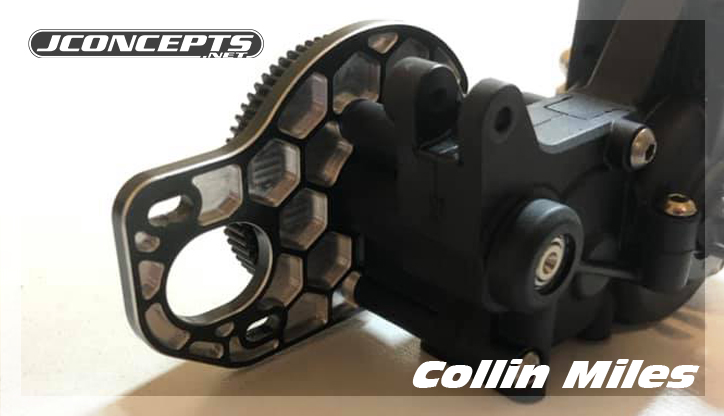 JC team driver Collin Miles reports that he recently installed the JConcepts 3-Gear Laydown | Layback Transmission Motor Plate. He said that not only does it save him some weight but his car looks better now too!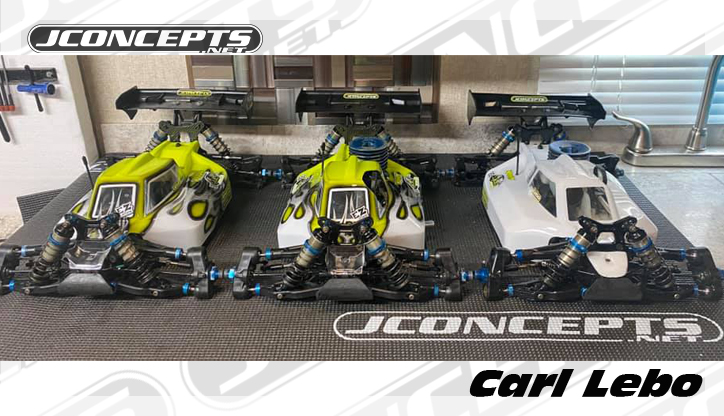 His fellow JC team mate Carl Lebo checked in to report that he has his Associated buggies rebuilt and ready to hit the track! All three vehicles will be using the JConcepts Silencer body along with JConcepts tires.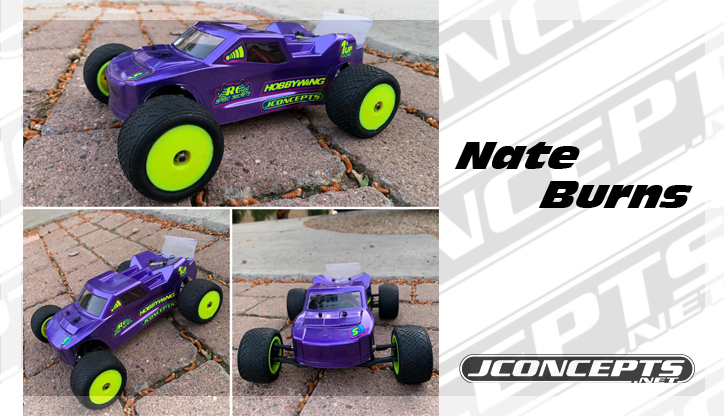 Moving from 1/8 to 1/18 vehicles, team driver Nate Burns reported that he has his Losi Mini-T 2.0 decked out with a JConcepts Finnisher clear body!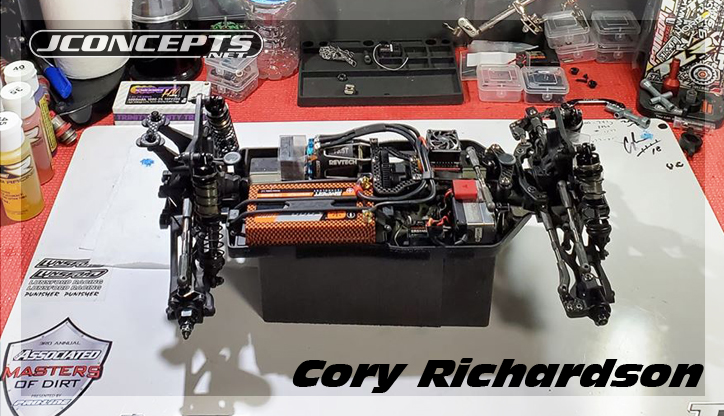 JC driver Cory Richardson has been keeping busy both on and off the track! First, he reported that he put in a 12 hour wrench session on his TLR vehicles and rebuilt his 2wd and 4wd buggies plus installed new electronics into his stadium truck. He also mounted some Ellipse tires in the Silver compound and used the Satellite Tire Rubber Bands in the red color option.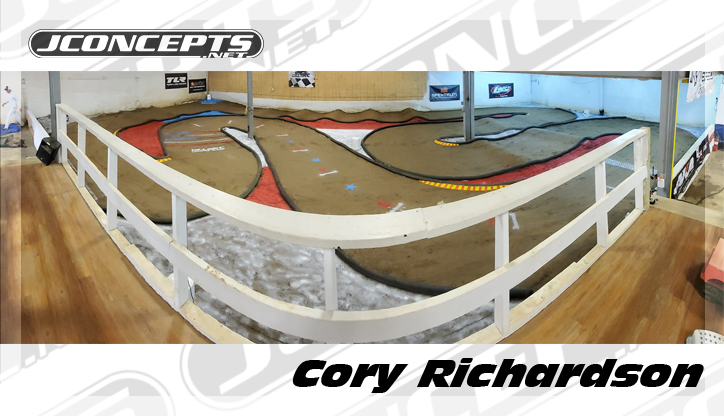 Then on Saturday he went back to his local track, Bill's RC Hobby Shop in Marion, IN, and donated 10 gallons of paint. On Sunday they put the paint to use and track is looking dialed now!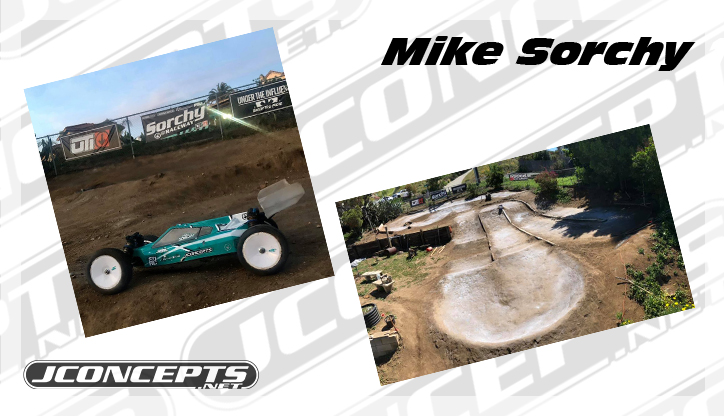 Team driver Mike Sorchy continues to put in more work on his private backyard track. He said he recently put together a B6.1 and equipped it with a JConcepts P2 body, Aero S-Type 7″ rear wing, and Green compound Sprinters. And for a starting setup he said he referred to fellow team driver Ray Munday who does a lot of out of outdoor dirt racing down in Australia. Nice work guys!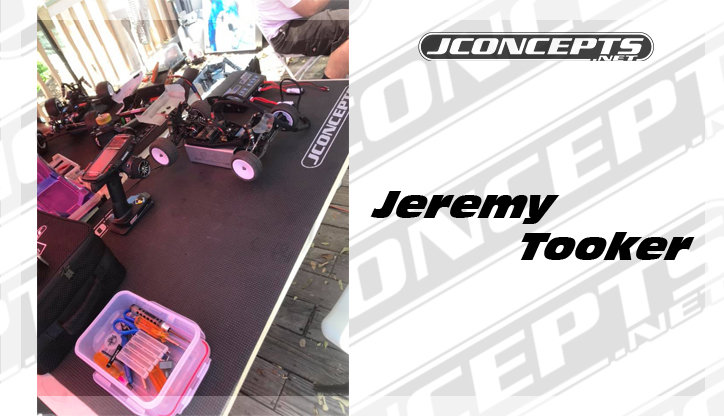 Fellow JC driver Jeremy Tooker said he stopped in at Mike's track too to get some laps in. His Yokomo YZ-2 DTM2 was equipped with JConcepts Green compound V2 Bar Codes and Rips topped off with a lightweight F2 body.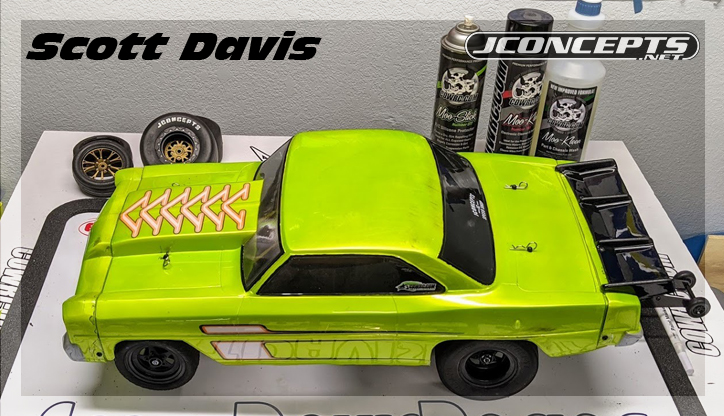 JConcepts driver Scott Davis said he finally got a chance to take his drag build out into the street for some speed runs. He said he used some broken in Hotties tires mounted on Startec wheels with a 1966 Chevy II Nova V1 clear body. After some test runs he said he able to keep the car from lifting off the ground and traction was very high!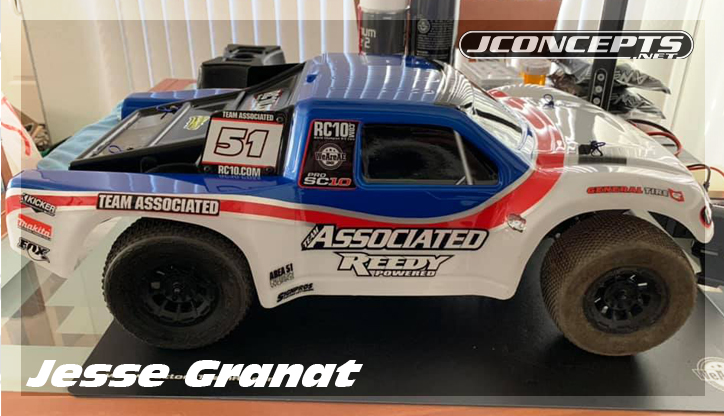 Finally, JC West Coast driver Jesse Granat reported that he recently picked up a SC6.1 to rebuild and that he got a chance to cut some laps at his local track, Roadrunners R/C Club in Camarillo, CA. he reports that his SC6.1 was using a combo of JConcepts Double Dees in the front with Goose Bumps in the rear.