As tracks slowly start to open up once again for racing, the JConcepts Race Team is reporting that they are already filing out podium spots once again. Drivers are also getting their race rigs ready plus finishing up on some scale and retro builds which you can read all about in this week's JConcepts Race Team Update!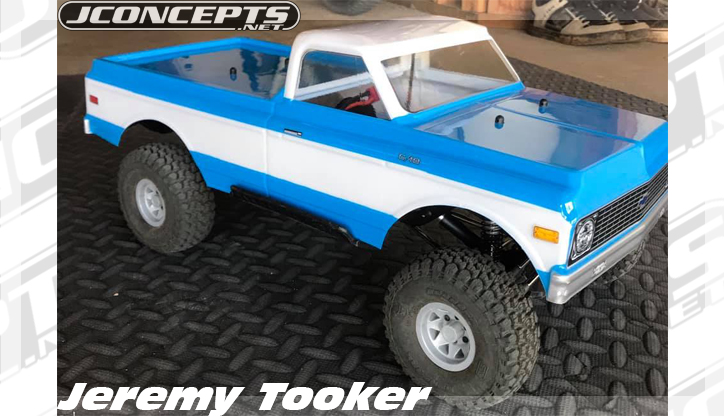 First up is JConcepts team driver Jeremy Tooker. He reported that he has his JConcepts 1970 Chevy C10 clear body finished up and mounted on his Element Enduro Trailwalker.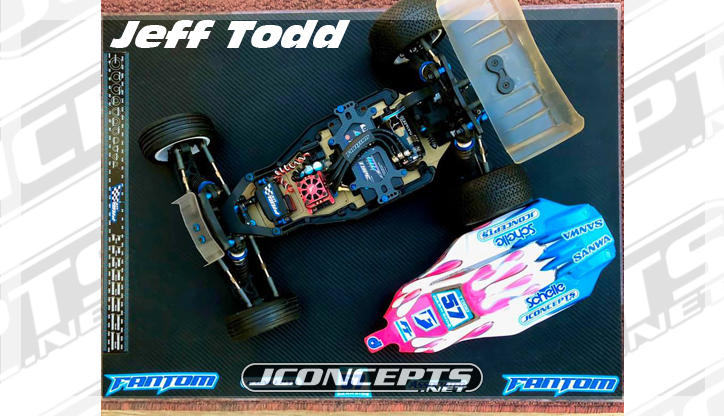 JC driver Jeff Todd was able to get some practice in with his Team Associated B6.2D buggy at the Sandpit RC in Jonesville, MI. He said that he ran laps using the JConcepts Rips, Flip Outs, Sprinters, and Hybrids buggy tires. All tires used the Green compound on Mono wheels along with a Carpet | Astro High-Clearance Rear Wing, Lower Front Wing, and he has a P2 body on the way from his painter!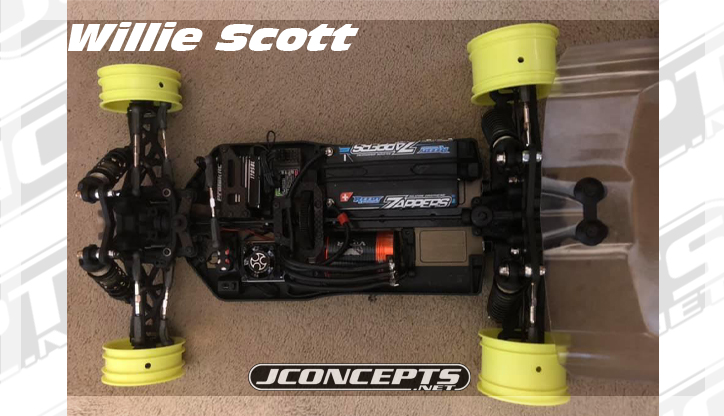 Team driver Willie Scott said that last Saturday he performed some track maintenance at the Steve Raddatz Memorial Raceway in Tuscumbia, AL. When that was done he then finished up his new TLR 22X-4 build! Next step is to prep the bodies and glue up some fresh JConcepts Sprinters in the Blue and Green compounds.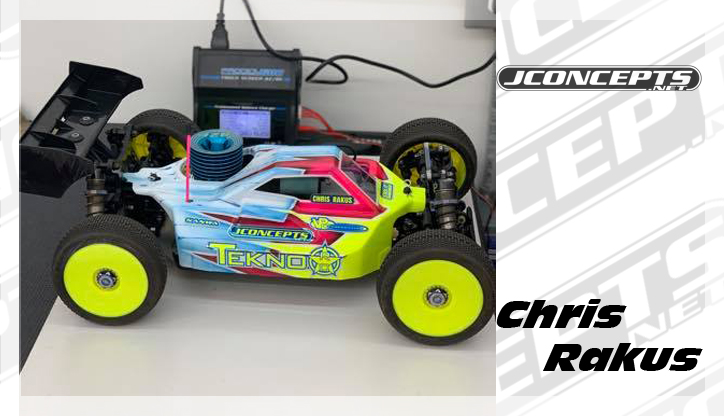 Fellow Alabama and JConcepts driver Chris Rakus reported that he was able to get some runs in at RC3 Racing in Huntsville, AL. For his Tekno ride he started the practice session off with Green compound Reflexes and once the groove started and temps went up he switched over to Blue compound Detoxes.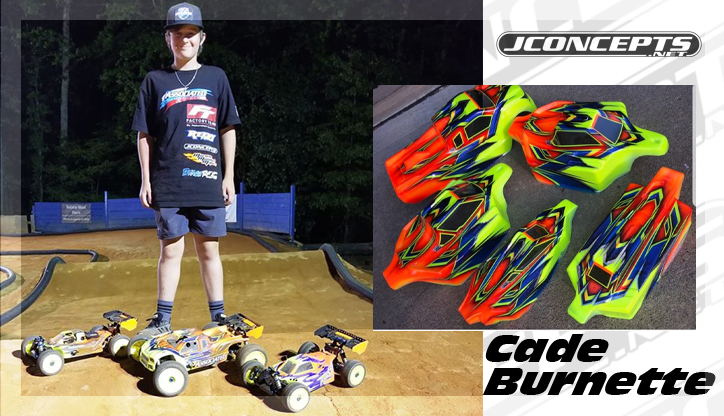 In the neighboring state of Georgia, team mate Cade Burnette was able to get some racing in at the Loganville RC Complex in Loganville. He reports that he competed in Pro Nitro Buggy, Pro E-Buggy and Nitro Truggy and came away with 3 TQ's and wins! He also has some fresh JConcepts bodies that he will equip his Associated rides with soon too. Nice job Cade!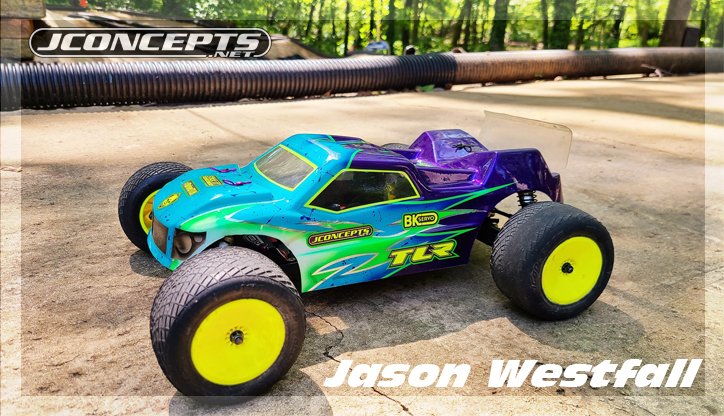 Fellow Georgia team driver Jason Westfall also went to the track to get some practice laps in but this time at Sweetwater Raceway in Powder Springs. He said he was able to run his TLR 22T 2.0 on the outdoor dirt off-road track with the track all to himself. The tire of choice that day was the JConcepts Ellipses in the Blue compound.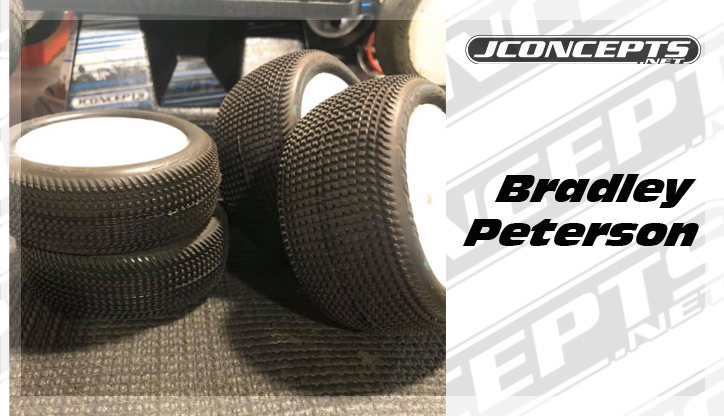 JConcepts driver Bradley Peterson reported that has some fresh JConcepts Sprinters in the Green compound ready to go for his Team Associated B6.2D buggy. He says he plans on competing with these at the local 1/10 dirt off-road track at Hobby Haven in Urbandale, IA.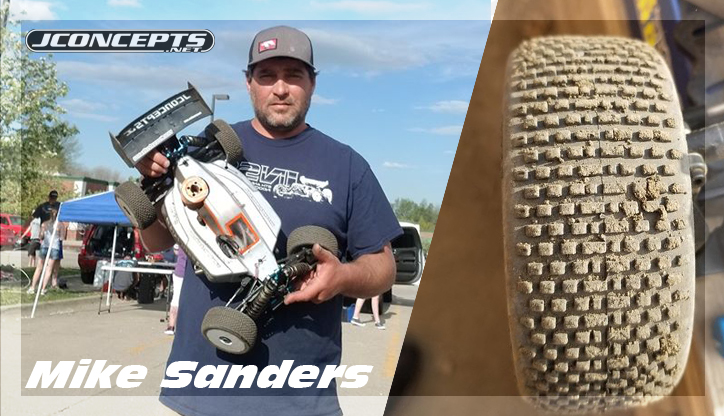 JC brother in arms Mike Sanders was also at Hobby Haven this last Sunday competing in a nitro 1/8 club race. He reported that he was able to take the win in the 15 minute main using his 10+ year old Team Associated RC8B! And the wining tire was the 'vintage' JConcepts Crossbows!! Talk about a product that has withstood the test of time!!!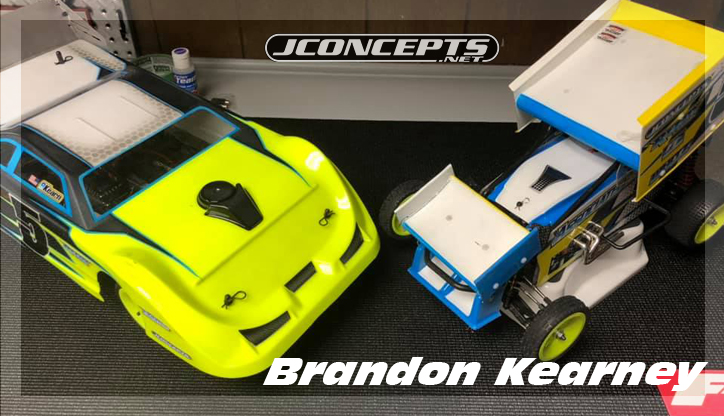 Fellow Iowa and JConcepts driver Brandon Kearney reported that he attended the inaugural carpet oval race at the new Iowa Outlaw RC indoor track. He qualified in 2nd in Sprint Car and TQed the Late Model class. And in the mains he was able to take the double win! His winning rides used JConcepts Swaggers and Twin Pins. Nice driving Brandon!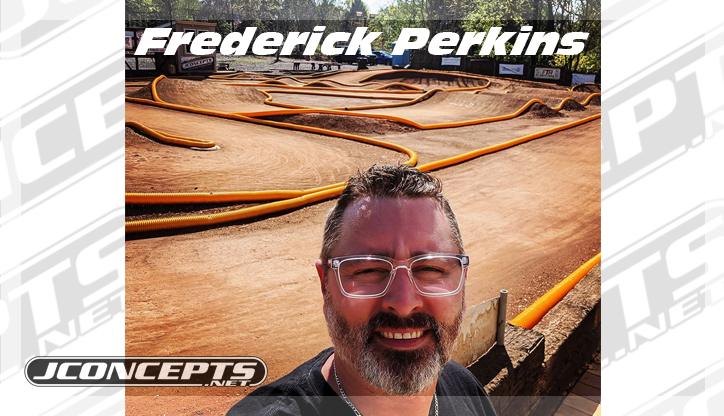 Team driver Frederick Perkins got some practice laps in at Pit Stop Hobbies in Mount Joy, PA with his Yokomo YZ-2 DTM3 buggy. On that practice day he tested an array of JC rubber like Flip Outs, Hybrids, Sprinters, Groovies and Rips. He ended up settling on the Rips and Sprinters in the Green compound. He also tested with both the JConcepts P2 and Finnisher bodies and ended up settling on the Finnisher shell too.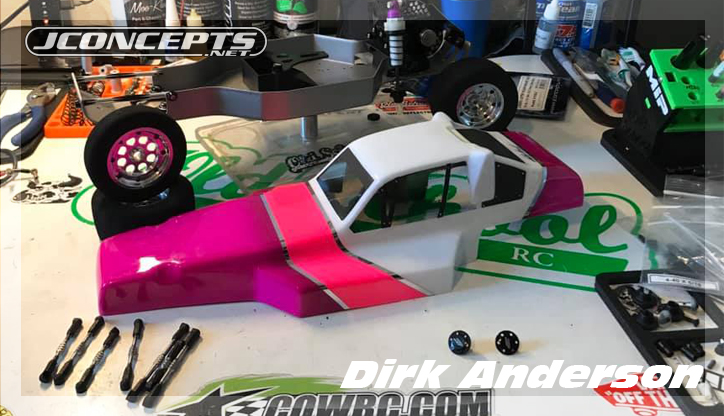 JC team mate Dirk Anderson reported that he starting on his restoration project on an RC10 buggy. He said it will be nickel coated and will feature all JConcepts goodies for the RC10 Classic!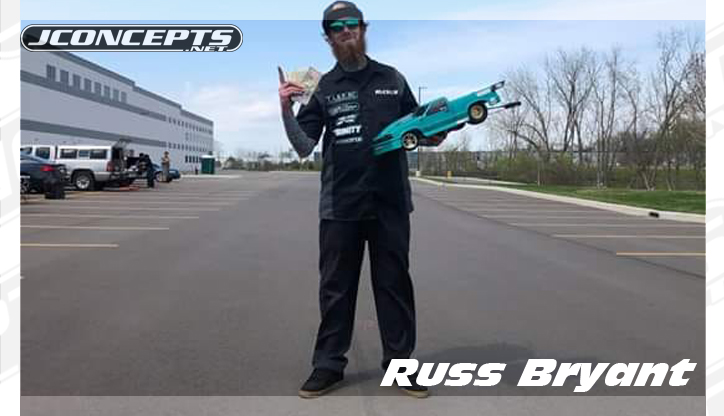 JConcepts driver Russ Bryant did some racing this past weekend in Michigan.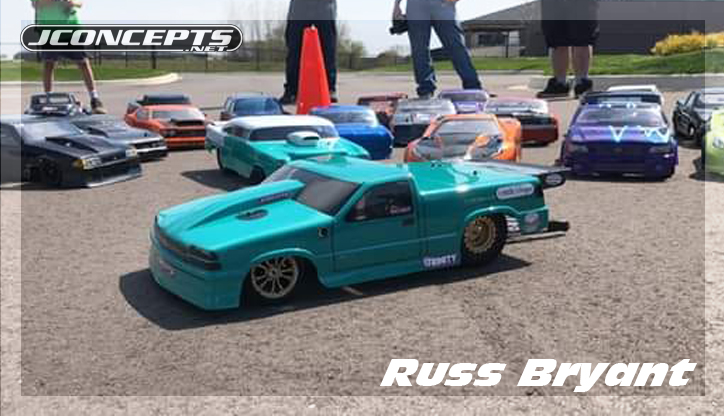 He competed at a No Prep Drag racing event using the new JConcepts 2002 Chevy S-10 Drag Truck clear body, Gold Compound Hotties tires and Tactic wheels. He was able to win and come away with $310 in his pocket! Who says RC racing doesn't pay!?!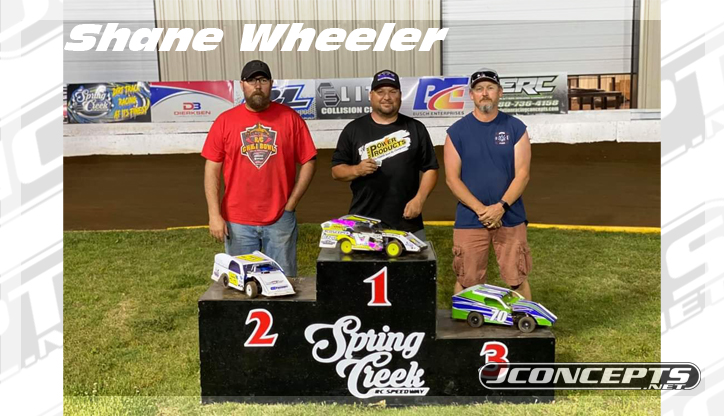 Team driver Shane Wheeler reports that he attended Spring Creek R/C Speedway in Waukomis, OK for some dirt oval racing. He competed in 3 difference classes and was able to TQ in Open Sprint and also take the wins in Midwest Mod and Wingless Sprint! The tire weapon of his choice was Sprinters in the Blue compound, and he reported that by the end of the race program 75% of the other racers were also using the JConcepts Sprinters tires too!!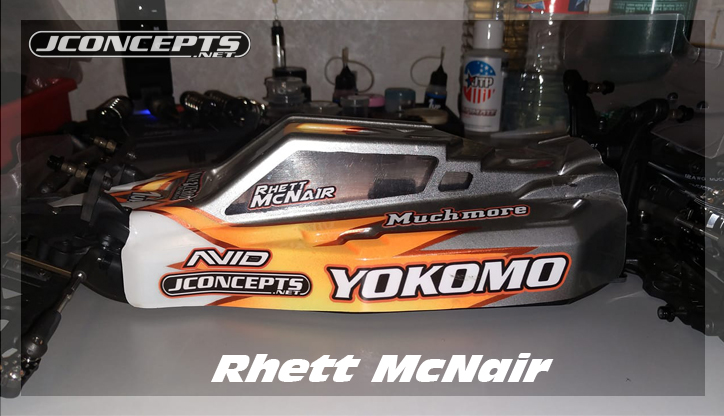 Fellow JC team mate Rhett McNair reported that he is finishing up a rear motor conversion for his Yokomo YZ-2 DTM3 buggy to compete at another Oklahoma track, Shaws Rc Track in Ardmore.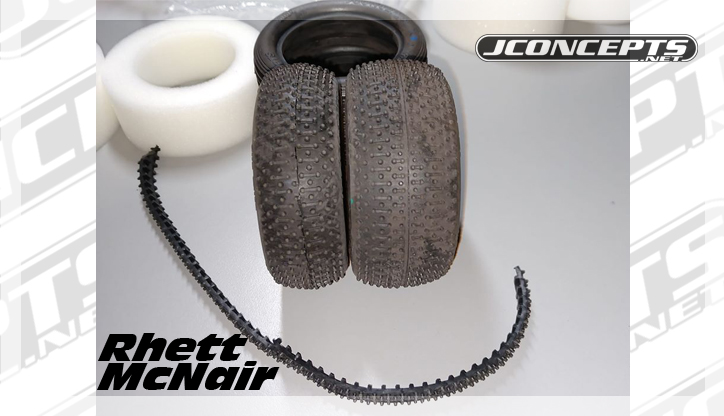 He said after the conversion was complete he was able to fit a JConcepts F2 body on it, and he also made some custom JConcepts Flip Outs front 2wd tires by narrowing some front 4wd tires he already had on hand.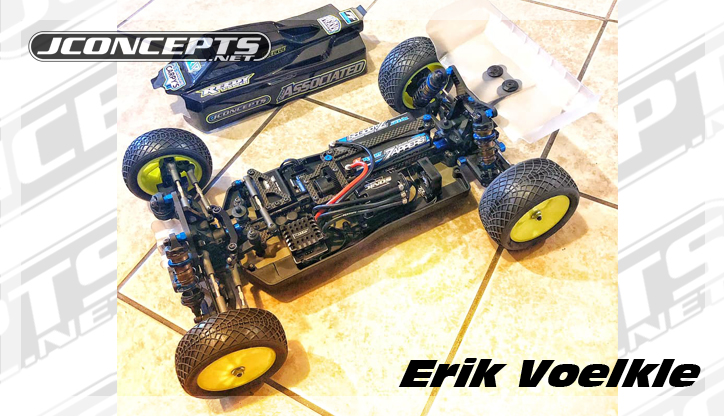 Finally, JConcepts driver Erik Voelkle checked in to report that he finalized his new Team Associated B74 build. This fresh wheeler will be rocking JConcepts products like a B74 Aero Front Scoop, a Aero S-Type 7″ Rear Wing, Green compound Ellipses on yellow Mono wheels and his race body is currently being painted.